Welcome to the Official MS Welding Website.  We build quality ag based products from gating and penning, hay feeders, to skid steer attachments. Check out our products below.
Call or email us today!
Hog Gating Solutions
Whether you need finish gates, nursery gates, or sow and boar penning we can customize a solution for your barn even you're building new or doing a remodel.
Calf Pens
If you raise calves you know how important it is to have quality solution to manage and feed them.  With MS Welding we can design the perfect solution for you.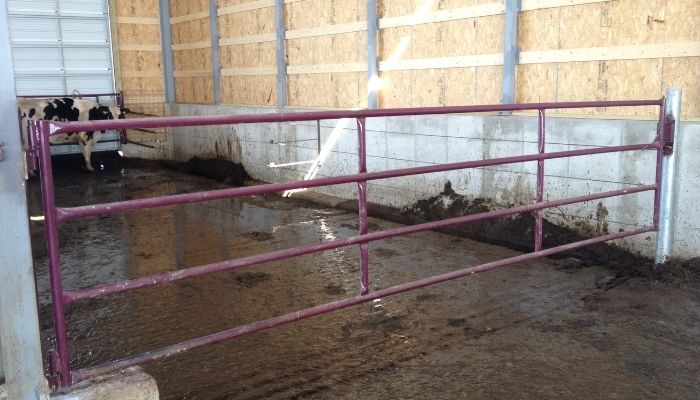 Cattle Gating Solutions
Are you building a new cattle barn or replacing your old cattle gates?  With our heavy duty quick latch cattle gates you'll have gates that will stand the test of time.
Hog Chutes
With our hog chute options we build them in 20′ – 24′ – 28′ and even custom sizes if needed. We can also put a roof, side walk, or even make it portable.
Fountain Guards
Are you looking for a solution to keep your cows out of your water troughs?  With out fountain guards they can be customized to fit over any trough you have.
Self Locks
Do you need quality solution for managing your cattle?  With out self locking stantions they can be customized to fit any space for milk cows on down to small calves.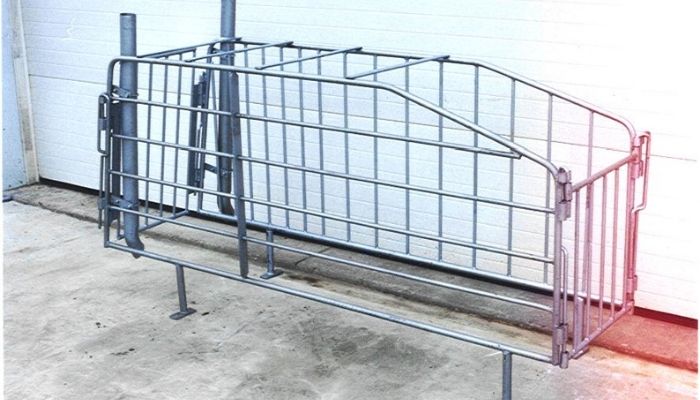 Gestation Stalls
Gestation Stalls are an essential part to sow management.  At MS Welding we can design and build customized stalls for your hog operation as needed.
Bale Feeders
MS Welding bale feeders come with a wooden floor and a removable end to make clean out a breeze.  Come in 6′ x 12′ and 6′ x 16′ or customized options.
Slant Bars
Whether you have milk cows, steers, or calves slant bars make a great option for keeping your animals spaced out while they eat.  Customizable to fit any size spot.
Cattle Chutes
Loading cattle on a semi-trailer can be hard unless you have a cattle chute. Our custom-built cattle chutes are designed to hold everything from milk cows to steers.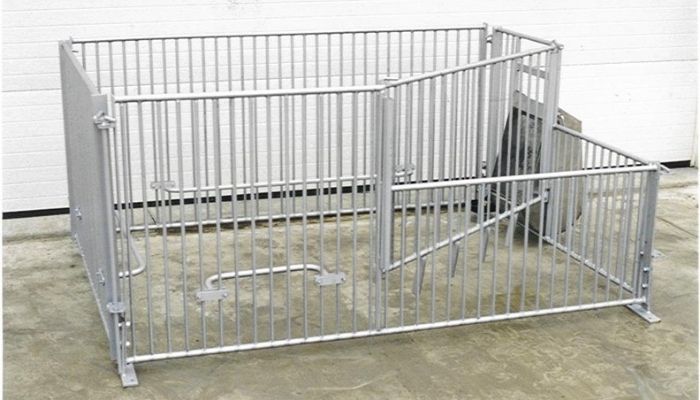 Box Crates
Box crates are designed to give sows and piglets more room than a traditional farrowing crate.  These crates come in 5′ x 6'or can be customized to fit your needs.
Farrowing Crates
Farrowing crates are an essential part of any sow operation.  We offer a pipe design and solid rod design crate.  Crates can also be customized to fit your needs.
NitroBuckets Skid Steer Attachments
Whether you need a new manure bucket, pallet forks, snow blade, or tooth bar for your bucket we have all kinds of options.  To learn more about our skid steer attachment click here.
Did you know that we also sell steel?
We have all kinds of steel available for sale and if we don't have it we can order it in.  We can also do customized projects as well.  If you can dream it up we can probably build it.
We have…
Flats, Rod, Angle, Channel, Tubing, and Sheet Metal

We can also get Stainless Steel and Aluminum.